Isleta Amphitheater | Albuquerque, NM
Everybody's favourite's pop punk rockers – 5 Seconds of Summer are coming to give a powerful and exciting performance LIVE at Isleta Amphitheater on Tuesday 15th September 2020! As they hit the road on their headline 'No Shine' tour, 5SOS are back celebrating the release of their brand new record! Join them this Summer/Fall by securing your tickets today!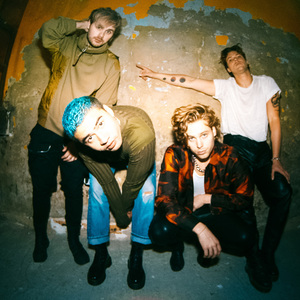 As one of the biggest pop rock bands hailing from Sydney, Australia – 5SOS aka 5 Seconds of Summer have become a popular group within the alternative and mainstream charts around the world! With their talented members of lead vocalist and rhythm guitarist Luke Hemmings, lead guitarist Michael Clifford, bassist Calum Hood, and drummer Ashton Irwin. Together they have rocketed into stardom and showcased to their fans a consistent stream of album and single releases throughout the past decade.
5SOS started off like many modern artists do, by creating their online presence through the help of the video platform YouTube, the band began their journey into music by performing cover versions of popular songs between 2011 and 2012 and received their breakthrough whilst supporting on the One Direction's Take Me Home Tour. This gave them the starting ground to bring their music from the virtual world into reality.
5SOS have since escalated in their own right, with an impressive three albums released to date and their energetic headline world tours! Together the band have travelled far and wide and their music has reached all corners of the earth, topping charts in Australia, New Zealand, Ireland and the UK.
The group continued to make and release their own material including their debut album in 2014 which hit the number one spot in a total of eleven countries! And also caused a stir with their second album, Sounds Good Feels Good in 2015 and their recent release of Youngblood in 2018. All three became a major success reaching the number one position in the Billboard 200 charts and making them one of Australia's most successful bands to reach the US music scene.
If you are one of their beloved fans then be sure to get ready to be a part of their upcoming 'No Shame' tour to support their brand new record C A L M!