Isleta Amphitheater | Albuquerque, NM
Rock and Roll Hall of Fame nominees Foo Fighters are coming to Isleta Amphitheater on Monday, August 9th 2021 with very special guests Radkey. Foo Fighters bran-new album, Medicine at Midnight, is out now charting at the number 3 position on the Billboard 200 chart, and number 1 on the Billboard Top Rock Album chart! Grab some tickets and come listen to this new, slightly amped up, Pop-rock, almost Dance-rock Foo Fighters album live!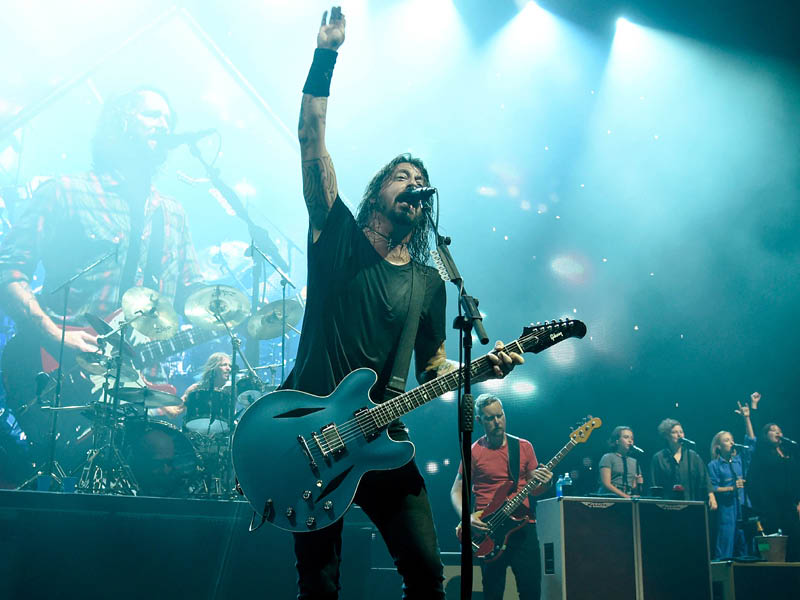 Medicine at Midnight is the tenth studio album by American rock band Foo Fighters. Originally scheduled for 2020, the album was delayed to February 5, 2021, due to the COVID-19 pandemic. Grohl described the album's sound to be like David Bowie's Let's Dance album, with him explaining that it's "not like an EDM, disco, or a modern dance record" but rather "this really up, fun record" that is "filled with anthemic, huge, sing-along rock songs."
Foo Fighters are from Seattle, Washington and are; lead singer and guitarist Dave Grohl, bassist Nate Mendel, guitarist Pat Smear, drummer Taylor Hawkins, guitarist Chris Shiflett, and keyboardist Rami Jaffee. Over the course of their career, Foo Fighters have won 12 Grammy Awards, including Best Rock Album four times. The band has also won an American Music Award, five Brit Awards, six Kerrang! Awards, five NME Awards and two MTV Video Music Awards, in May 2021 Foo Fighters were announced as one of 6 performer inductees of the 2021 Rock and Roll Hall of Fame, in their first year of eligibility as their debut album had been released 25 years prior. This will make Dave a two-time inductee.
Trivia; After Nirvana disbanded, Dave Grohl was approached to join Pearl Jam and later Tom Petty and the Heartbreakers. Grohl instead entered a Studio to record 15 of his own songs, with the exception of a guitar part on X-Static, played by Greg Dulli of the Afghan Whigs, Grohl played every instrument and sang every vocal completing an album's worth of material in five days. Grohl hoped to stay anonymous and release the recordings in a limited run under the name Foo Fighters, later saying "Had I actually considered this to be a career, I probably would have called it something else, because it's the stupidest fucking band name in the world."