Isleta Amphitheater | Albuquerque, NM
Are you ready to rock to the best f***ing looking rock stars on the planet? Halestorm bring you the second leg of their 2022 summer tour with very special guests The Pretty Reckless, The Warning and Lilith Czar at Isleta Amphitheater on Thursday, August 4th 2022. That's right, 5 huge ladies of rock, and they are all hella loud! Grab some tickets right now. Halestom's newest album, Back From The Dead, is due out on May 6th, The Pretty Reckless, Death by Rock and Roll, was released in February 2021, From Filth And Dust, from Lilith Czar released in April 2021, and the latest EP, Mayday, from The Warning came out in 2021.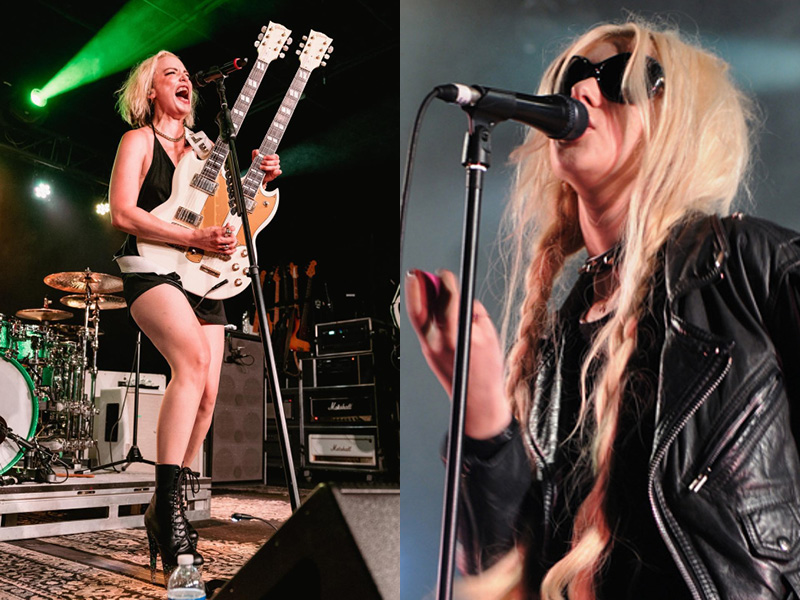 "To add to the summer heat… We are blazing a path through the US, reuniting with our dear friends The Pretty Reckless and Lilith Czar! But wait, there's more. We are incredibly excited to bring some new friends with us, The Warning. If you are not hip to their noise…that's about to change! Come join us for what will arguably be one of the most epic tours of the summer!" says Halestorm.
From Red Lion, in Pennsylvania, Halestorm is lead singer and guitarist Lzzy Hale, her brother, drummer and percussionist Arejay Hale, guitarist Joe Hottinger, and bassist Josh Smithin. They won a Grammy back in 2013 for Best Rock Performance on the song "Love Bites (So Do I)", and will release their fifth full-length studio album, Back From The Dead, on May 6, which includes a title track that recently became the band's sixth number 1 at rock radio.
From New York City, The Pretty Reckless is led by Taylor Momsen, along with lead guitarist and backing singer Ben Phillips, bassist Mark Damon, and drummer Jamie Perkins. They are the first female-fronted band to have seven number 1 singles on the Billboard Rock Radio Chart. The band's fourth studio album, Death by Rock and Roll, was released in February 2021, and debuted at the top of the Top Album Sales chart, becoming the band's first number 1 and third top 10, and reached the 28th spot on the Billboard 200.
From Clearwater, in Florida, Juliet Nicole Simms, was originally the frontwoman of the band Automatic Loveletter until it disbanded in 2011, she won second-place in The Voice, 2012. In February 2021 Simms decided to end it all, her dreams discouraged and dismissed, her identity confined and controlled, she left her fans in the dust and became, the rock demoness, Lilith Czar with her brand-new album, Created From Filth And Dust, which released in April 2021 and features the song "Anarchy" which charted at number 23 on the Mainstream Rock chart.
All the way from Monterrey, in Nuevo León, Mexico, The Warning are the Villarreal sisters, lead singer and guitarist Daniela, co-lead singer, pianist and drummer Paulina, and bassist, pianist and backing singer Alejandra. Their latest album, Queen of the Murder Scene, came out in 2018, and their latest EP, Mayday, came out in 2021 and is the first half of an upcoming album.