Isleta Amphitheater | Albuquerque, NM
The sign of the knot has been seen, in the skies of Albuquerque, New Mexico, and on that day a roadshow was announced. A roadshow to end all roadshows, the Knotfest Roadshow comes to Isleta Amphitheater on Monday, November 1st 2021 featuring Slipknot with Killswitch Engage, Fever333 and Code Orange. Buy your ticket right here and get ready for the most, metalist show on the face of the planet, the biggest name in Metal music's history, Slipknot, there is no better metal band on earth than this with three huge supporting bands, this is the only place you will get them all together for one night.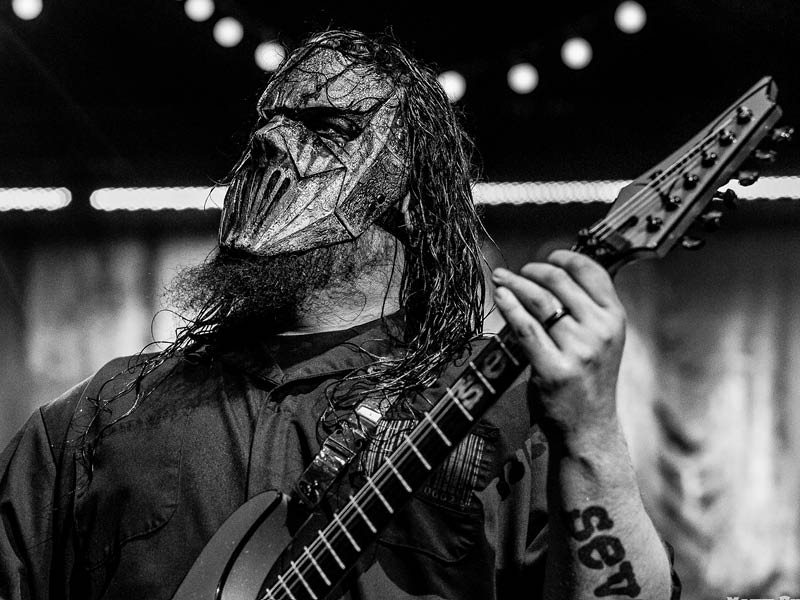 Slipknot's current album, the critically lauded, We Are Not Your Kind, which Rolling Stone dubbed the best metal album of 2019, is highlighted by the singles, Nero Forte, Solway Firth, and the LP's lead track Unsainted, was certified Gold in the U.S. and trended number 1 on YouTube globally for 24 hours. Slipknot also confirmed the exciting news that they have returned to the studio and are working on new material, with artistic visionary and percussionist, M.Shawn 'Clown' Crahan confirming that they are making "God music"
Killswitch Engage, Fever333 and Code Orange have all released new music this last year. Killswitch Engage released their eighth studio album, Atonement. The album charted at number 13 on the Billboard 200, with the single "Unleashed" nominated for a Grammy Award for, Best Metal Performance, they followed that by releasing an EP entitled, Atonement II: B-Sides, featuring six previously unreleased songs taken from the recording sessions of Atonement. Fever333 released their second EP titled, Wrong Generation, an expertly crafted cross-genre album, Long Live the Innocent. Code Orange released their fourth studio album, Underneath, with a heavier emphasis on industrial and electronic elements than their previous work, with Clash Magazine calling it, "practically a horror movie in audio form," stating that the "sheer, clear-eyed ambition they exhibit in pursuing the impossible is compelling enough to make Underneath an absolute must-hear for anyone who dares to dream differently."