Isleta Amphitheater | Albuquerque, New Mexico
Everyone knows there is nothing like a Mudvayne concert, and after a long time away from touring, they're finally back with "The Psychotherapy Sessions" tour, a 26 city heavy metal extravaganza. Their onstage theatrics are known to leave the crowds in awe with their incredibly unique stage performances and awesome music. That's why no fan can ever resist coming to their shows, so believe us when we tell you, tickets are selling out really fast. Click the "Get Tickets" button to secure your spot at the Isleta Amphitheater on Tuesday, August 15, 2023.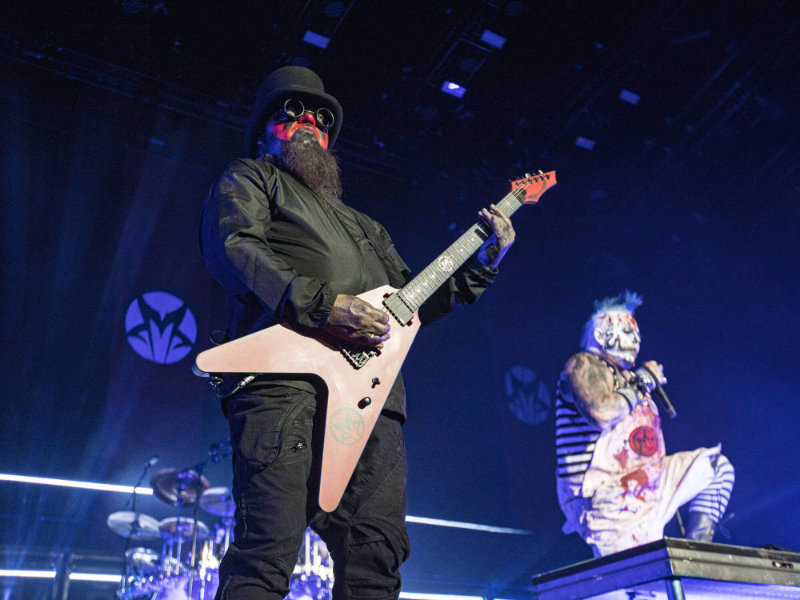 Mudvayne has been entertaining fans since the 1990s with their distinctive blend of heavy metal and alternative rock, and they continue to captivate audiences with their high-energy shows and innovative music, which has been described as intense and aggressive with lyrics that often explore themes of personal struggle and societal issues.
With over 6 million records sold from several studio albums, Mudvayne has established themselves as one of the most successful and influential bands in the metal genre. The band broke out of anonymity with their hit single "Dig" in 2000 and have since become known for their intense live performances and unique visual style.
As with their music, their shows are just as incredible, as they are known for experimenting with elaborate stage setups and costumes that add to the overall experience for fans. Mudvayne's commitment to pushing boundaries in both their music and performances has solidified their place as a beloved and enduring force in the metal scene.
They always perform to sold out crowds, and the "The Psychotherapy Sessions" tour will be no different, so make sure you grab your tickets before they sell out by hitting that "Get Tickets" button above.