Isleta Amphitheater | Albuquerque, NM
Aussie metal band Parkway Drive is bringing its biggest North American Tour yet to Isleta Amphitheater on Thursday 17th September 2020! This is a HUGE event for fans of the band, who have waited patiently for the group to mark their mark on North American soil! They'll be joined in support by Hatebreed, Knocked Loose and Fit for a King!
"U.S.A. and Canada, the time has finally arrived!" vocalist Winston McCall said. "This tour has literally been years in the making. You wanted to see the full Parkway Drive show, this is it. Full production, full set, stacked lineup, no excuses. We have been waiting, building, grinding for so long to give you guys the chance to experience this event in its full, uncompromising entirety and, ladies and gentlemen, that moment has arrived.
"You think you know what's coming, you think you know what we are capable of, be warned. Up until this point, you have only scratched the surface. This is just the beginning. We'll see you soon. Be ready."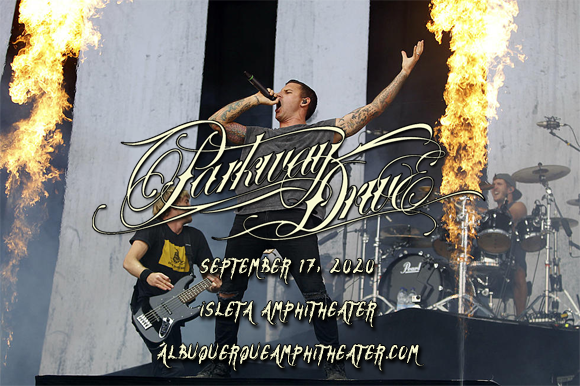 Austrailian heavy metal band Parkway Drive formed in Byron Bay, New South Wales in 2003. The five-piece, consisting of vocalist Winston McCall, guitarists Luke Kilpatrick and Jeff Ling, bassist Jia O'Connor, and drummer Ben Gordon, release its debut that year – a joint EP with fellow metalcore band I Killed the Prom Queen. The group released its debut album, Killing with a Smile (recorded with Killswitch Engage guitarist Adam Dutkiewicz), in August 2005 with Austrailian label Resist and signed with American punk label Epitaph the following May, going on to release the album in the US and Europe in August 2006. The band has released six studio albums to date on Resist/Epitaph, with five of them reaching the top-10 on the Austrailian Albums chart. Four of their albums have also hit the top-40 on the Billboard 200.