Isleta Amphitheater | Albuquerque, NM
Masks, makeup and metal… Get ready for the insanity as jumpsuit-toting maniacs Slipknot & king of the freaks Marilyn Manson head to Isleta Amphitheater on Sunday 19th June as part of their massive summer tour! The two bands, who rose to fame in the noughties with their aggressive music, shocking stage antics and outrageous costumes, will be slamming it out on the Isleta stage on the biggest metal night of the year!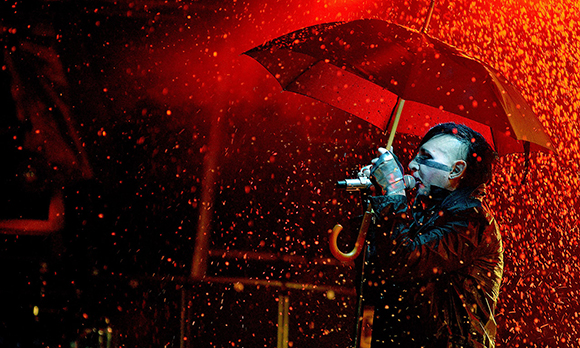 Slipknot are often considered as the forefathers of nu-metal, and with their sinister and hostile tone, and strong image of gruesome masks and jumpsuits, the band may well be one of the most iconic metal bands of all time. They came together in 1995 and the band's self-released debut, Mate. Feed. Kill. Repeat. was released one year later. 1999 saw the release of the band's first studio album, a self-titled effort on Roadrunner Records that by 2000 had been certified platinum, and saw Slipknot on their first tour on their first tour as part of the Ozzfest lineup. But it was 2001's Iowa that cemented their popularity and catapulted the band to stardom. To date, Slipknot have released five studio albums, and have been nominated for ten Grammy Awards, and have won one.