Isleta Amphitheater | Albuquerque, New Mexico
EVENT CANCELLED. Please contact your ticket point of purchase to claim a refund on your tickets.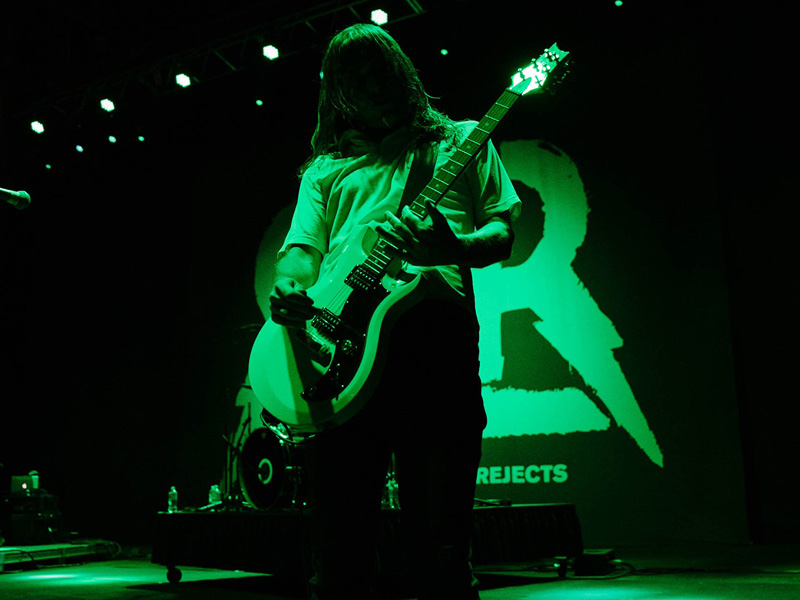 Are you ready to get Hot, Wet and Wild this Summer? Well, it's time to get ready, The All American Rejects, along with very special guests, New Found Glory & The Get Up Kids, bring you the Wet Hot All-American Summer Tour to Isleta Amphitheater on Sunday, October 8th 2023, and a much awaited return to live shows from the Rejects. Grab your friends, grab your whole darn family, get everyone a ticket! It's time to be true to who you are and live life to the fullest and stop hiding your Dirty Little Secret! Plus, it has been six years since a tour from the Rejects and who knows what the future brings, get in while you can!
"We started with a 'swing swing', then we were your 'dirty little secret', and then you thought 'it would end tonight' so we could 'move along', then we 'gave you too much hell' for denying the fact that we're the band you listened to your entire lives whether you liked it or not," lead singer Tyson Ritter said at the tour announcement, running through some of the band's biggest hits. "Bring your kids this time… so they can be just like their parents. The Rejects are a band that have been trying to get out in a proper way for the last few years. We finally realized after playing When We Were Young that the world was ready to crawl out of their 'guilty pleasure box' and experience what had made them so happy," Ritter continued. "This summer is about a celebration of a band that used to be the soundtrack of your life, but now you're not ashamed to go out and see them. This is for our fans to embrace the cumulative joy of growing up." The All-American Rejects were part of the When We Were Young Festival with headliners Paramore and My Chemical Romance, back in October 2022 and had three dates.
The All-American Rejects are an American rock band from Stillwater, Oklahoma, established in 1999. The band comprises of lead vocalist and bassist Tyson Ritter, lead guitarist and backup vocalist Nick Wheeler, rhythm guitarist and backing vocalist Mike Kennerty, and drummer Chris Gaylor, as well as touring member Scott Chesak performing keyboards, piano, and guitar. Wheeler and Ritter are both songwriters for the band; Wheeler is the lead composer, while Ritter is the primary lyricist.
The band attained widespread recognition with their debut self-titled studio album, The All-American Rejects, released in 2002. The album was declared platinum by the RIAA, and it spawned the immensely popular hit single "Swing, Swing." The band's second studio album, Move Along, gained them greater global success in 2005, with the smash songs "Dirty Little Secret," "Move Along," and "It Ends Tonight" all charting in the top fifteen on the Billboard Hot 100 list, and Move Along being certified double platinum by the RIAA. Their third studio album, When the Earth Comes Down, was released in 2008 and was subsequently certified gold by the RIAA. The lead single, "Gives You Hell," became The All-American Rejects' most popular song to date, landing at number four on the Billboard Hot 100 list and in the top five in a number of other nations. Kids in the Street, the band's fourth and last studio album, was released in March 2012 and debuted at number 18 on the US Billboard 200 list. The All-American Rejects have sold over 10 million records worldwide, were placed 73rd on the "Hot 100 Artists of the 2000s" list, and were 183rd on the "Billboard 200 Artists of the Decade" list.