Isleta Amphitheater | Albuquerque, NM
Come on down to Albuquerque and grab a beer, Thomas Rhett is bringing the bar to you at Isleta Amphitheater on Saturday, August 13th 2022 with his very drunken friends and special guests, Parker McCollum and Conner Smith. Thomas Rhett is releasing his brand-new and sixth studio album, Where We Started, on April 1st, yeah, that's not a joke either! So, grab some tickets and show the good people of New Mexico just how to throw a proper Country party!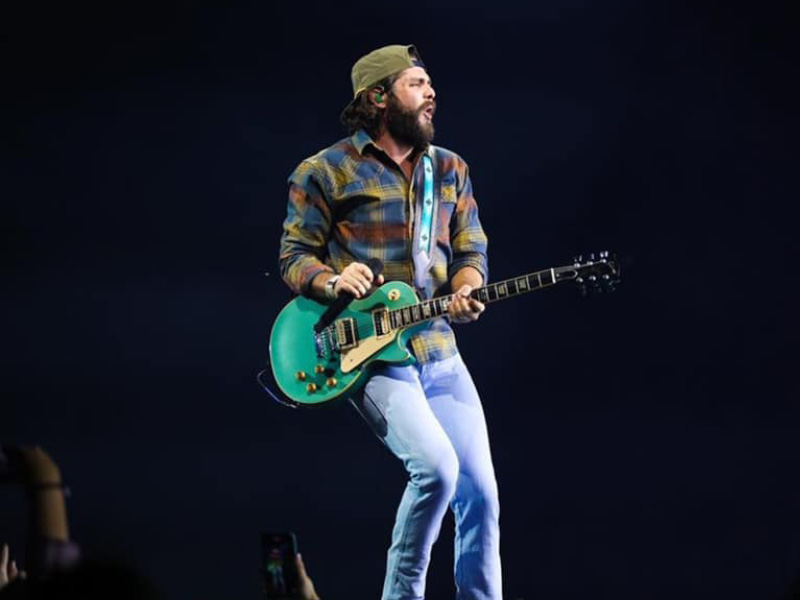 From the other side of the country, in the little town of Valdosta, Georgia, Thomas Rhett grew up on a steady diet of faith, hope and love, with a bible and a radio, you could say that country music is in his blood. His recently announced sixth album, Where We Started, arrives in April, and includes the two preview tracks already out, "Angels" and "Church Boots" as well as the single with Katy Perry on the title track, "Slow Down Summer". The album follows his 2021, Country Again: Side A, which is part of a double album with side B coming out later this year. Side A charted at number 5 in Australia, number 2 in the UK, and number 2 here on the Billboard Top Country Album chart. The album featured the title track, "Country Again" which earned the top spot on the Country Airplay chart, and has been nominated for a Grammy Award at the 2022 awards.
Thomas Rhett has received five Grammy Award nominations, with two albums being nominated for Best Country Album in 2017 and 2019. He has had twenty-one singles on the Billboard Hot Country and Country Airplay charts, with seventeen reaching the number 1 position on the Country Airplay charts. In addition to much of his own material, Rhett has written singles for Jason Aldean, Lee Brice, Florida Georgia Line, LoCash, and Michael Ray, among others.