Isleta Amphitheater | Albuquerque, New Mexico
After more than 2 decades of near total silence, the band you never thought you would ever see play live again, are back! Groove metal superstars, and the OG Cowboys From Hell, Pantera, for the first time in 21 years, are back and ready to rock the world over one more time. Pantera with special guests, Lamb of God will thrash it out at Isleta Amphitheater on Thursday, August 31st, 2023. Grab your rock boots, and get ready to scream the F***ing house down.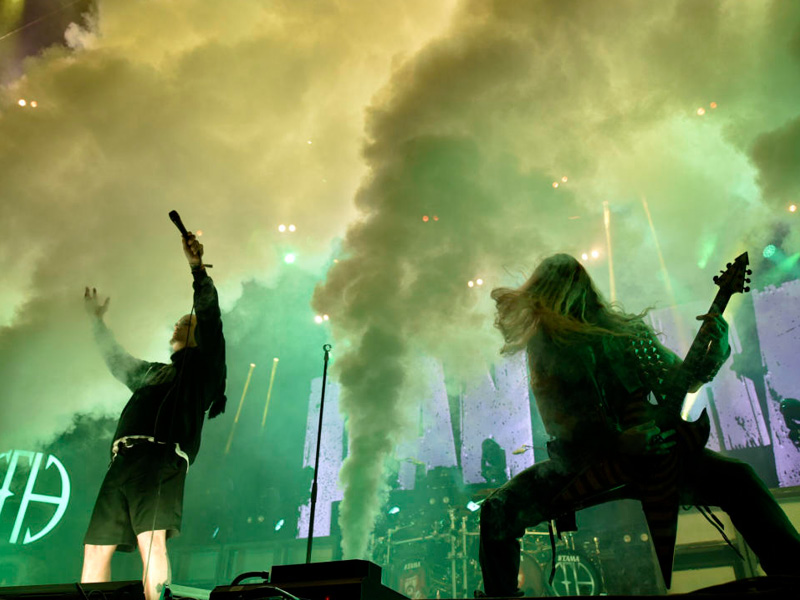 Pantera reformed and performed for the first time in almost 21 years last year, and the reforming of a band this divisive among fans was always going to prove problematical. The new lineup includes Phil Anselmo and bassist Rex Brown, as well as newcomers Zakk Wylde and Charlie Benante, who replaced late siblings Dimebag Darrell and Vinnie Paul.
In addition to creating and popularizing the groove metal subgenre, Pantera is recognized for participating in the second wave of thrash metal from the late 1980s to the early to mid-1990s, along with Testament, Sepultura, and Machine Head. With over 20 million albums sold worldwide and four Grammy nominations, Pantera is widely regarded as one of the most well-known and influential heavy metal bands in history.
When asked in November 2022 by Bravewords.com if Pantera were planning to record new material, Benante said, "Oh man, who knows? Creatively, if we are just flowing and getting going, and things are starting to be really good, musically speaking, you never know what could happen. I've got tons of riffs." The current tour takes the band around the globe through 2024 though, so don't expect anything new for a long while yet.