Isleta Amphitheater | Albuquerque, New Mexico
What do you do when three critically-acclaimed rappers join forces to deliver one epic hip-hop show? You buy tickets, of course! 50 Cent's The Final Lap Tour is here, and it's taking over the summer with over 30 dates across the U.S. and Canada! The highly-anticipated worldwide trek will celebrate the multi-award-winning rapper's breakout album, Get Rich or Die Tryin'. The record easily became one of the top hip-hop albums to come out during the 2000s, and its legacy has influenced the next generation of gangsta rappers! This August, the tour is set to make a coveted stop at the Isleta Amphitheater in Albuquerque, New Mexico! On Sunday, 27th August 2023, fans can look forward to a plethora of hits, including "In da Club," "P.I.M.P," "Candy Shop," "Just Little Bit," "21 Questions," and many more. 50 Cent also promises to deliver several songs that haven't been performed on stage in decades! To make the show even more remarkable, the Grammy Award-winning rapper will also bring his friends Busta Rhymes and Jeremih along for the ride! So quickly secure your tickets now before it's too late!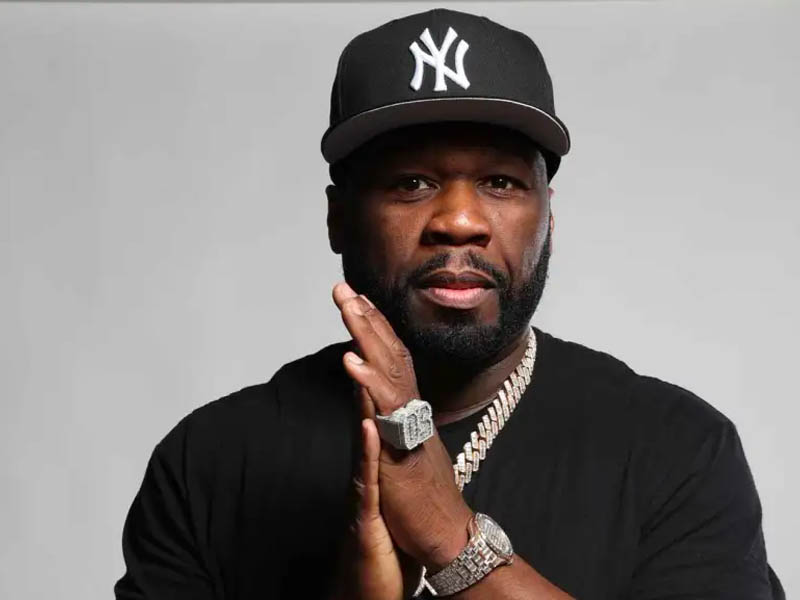 Curtis James Jackson, better known by his stage name 50 Cent, has made incredible achievements as a hip-hop artist, actor, businessman, and TV producer. His first claim to fame was performing in Onyx's single, "React," in 1998. This was followed by a popular but controversial single, "How to Rob." The song made waves in the underground scene and caught the attention of Grammy Award-winning rapper Eminem. He was later introduced to highly-acclaimed rapper and music producer Dr. Dre and eventually signed a one-million dollar record deal. Jackson released his mixtape, No Mercy, No Fear, which spawned the single "Wanksta." The 2002 song was later featured in the soundtrack of Eminem's feature film 8 Mile.
In 2003, Jackson dropped his debut album, Get Rich or Die Tryin', via G-Unit Records, a music imprint he founded in 2002. The album was praised by critics for its "laid-back flow." Upon its release, the record topped the Billboard 200, while its lead single, "In da Club," topped four Billboard charts, including the Hot 100. After the debut single, the album spawned a couple more massive hits, such as the number 1 Hot 100 single "21 Questions" and "P.I.M.P." Get Rich or Die Tryin' eventually sold over nine million copies in the U.S., making it Jackson's best-selling effort to date. Moreover, the album became the best-selling hip-hop record to come out that year.
After his phenomenal debut, Jackson moved on to release four more highly-acclaimed records, including his latest album, Animal Ambition. The 2014 effort peaked at number 4 on the Billboard 200 and spawned several hits, such as "Don't Worry 'Bout It," "Hold On," "Pilot," and "Smoke."
Busta Rhymes will join and share the stage at the Isleta Amphitheater with Jackson. The Grammy-nominated rapper recently made waves at the 2023 Grammy Awards. For the night's hip-hop celebration, he performed with several stars, including Missy Elliot, Chris Brown, Method Mad, Ice T, and more. Rhymes performed his 1997 single, "Put Your Hands Where My Eyes Could See." During his prime, Rhymes belted out hit singles, "Don't Cha," "Break Ya Neck," and "I Know What You Want," among others. He has sold over ten million albums worldwide and is regarded as a major influence in the world of hip-hop.
Platinum-selling rapper Jeremih rose to prominence after releasing his breakout hit, "Birthday Sex." The single, spawned by his eponymous debut album, reached number 4 on the Billboard 200 and entered the charts in eight other countries. Meanwhile, the album, released via Def Jam Recordings, peaked at six on the Billboard 200 and 1 on Top R&B/Hip-Hop Albums charts. It later sold over one million copies, earning Jeremih his platinum album certification. After his stellar debut, Jeremih released two more highly-acclaimed efforts, All About You and Late Nights, released in 2010 and 2015, respectively.
If hip-hop is your jam, you better secure yourself some tickets to the Final Lap Tour at the Isleta Amphitheater! It's not every day that you see massive hip-hop stars perform in one single night! So hurry up before it's too late!