Isleta Amphitheater Seating Chart
Isleta Amphitheater can proudly host up to 15,000 people at a single event.
The outdoor venue has a huge lawn area that was expanded in 2009 so it can now hold up to fifteen thousand people. There is also a seating area closer the stage.
Take note that the seated area tickets do sell quickly. Make sure you get yours in time before the event.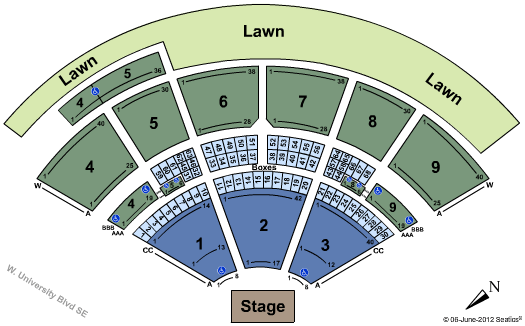 Do ensure you get the best seats closest to the stage we recommend you get yourself the seated tickets from areas 1,2 or 3.
The difference in color on the above areas represent difference in price. Even on a budget you can find yourself getting amazing tickets!
Accessible Seating
Accessible seating will come at an extra cost, however there are many different pricing options available.
Enjoy your event!