Isleta Amphitheater | Albuquerque, NM
A Springsteen-isque concert experience will welcome country music fans this September 15 as country rebel Eric Church takes the Isleta Amphitheater stage on fire. The "Talledega" hitmaker will bring the charm of his Southern outlaw tunes to the famous Albuquerque, New Mexico, venue for a concert that all country fans will remember forever. Joined by country singer-songwriters Paul Cauthen and Hailey Whitters, Eric Church's show is part of his highly-anticipated "Outsiders Revival Tour." This is Church's first headlining tour to grace the country's major amphitheaters, so fans can expect that this is nothing but explosive! If you want to sing along to his chart-topping hits, including "Like A Wrecking Ball," "Heart On Fire," "Hell Of a View," "Springsteen," and many others. Click the "Get Tickets" link to secure your tickets now!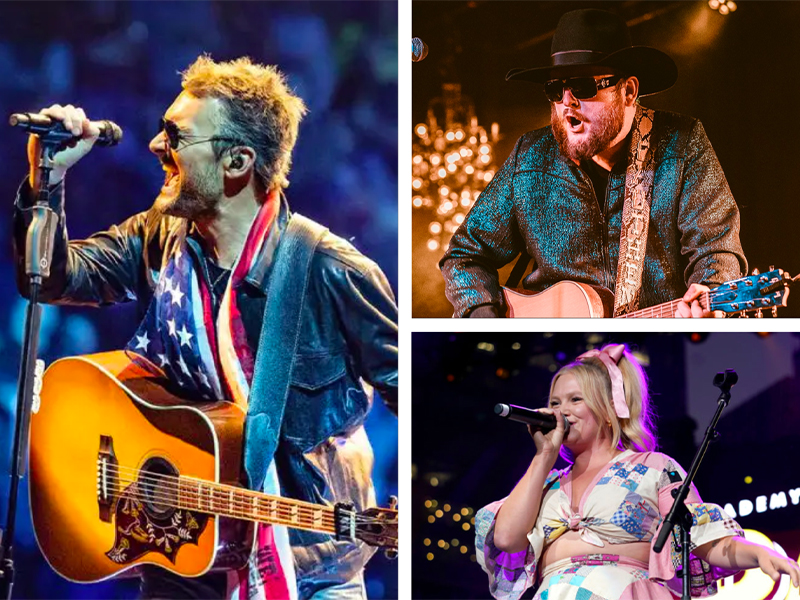 Eric Church is a country musician known for his rebellious style. While other country musicians were creating songs about girls, trucks, and beer, he was digging more profound, using other genres to blend his outputs well. To stand out, he uses metallic guitars as the signature of his music, which are considered out of place in the genre. However, his rule-breaking serves him well with albums that leave an impression on the listeners. Since his debut album "Sinners Like Me" (2006), he has implied that his music is here to stay, with multiple singles positively praised by critics and reaching the high end of country charts. The strong start was followed by hard-hitting subsequent albums "Carolina" (2009), "Chief" (2011), "The Outsiders" (2014), "Mr. Misunderstood" (2015), "Desperate Man" (2018), and "Heart & Soul" (2021).
Country singer-songwriter Paul Cauthen is a co-outlaw musician of Eric Church. In his style, gospel and traditional outlaw country take center stage. A spectacular singer, he is dubbed "Big Velvet" for his powerful and smooth baritone vocals. His career started as part of the duo Sons of Fathers, which gained traction for its indie folk sound. After years in the band, he debuted solo in 2016, releasing "My Gospel." It was an instant breakthrough for him. Due to its powerful songs, it was ranked as the 23rd-best country record of 2016 by Rolling Stone. His 2018 sophomore "Have Mercy" succeeded the first one and equally received wide acclaim. On his subsequent albums, "Room 41" (2019) and "Country Coming Down" (2022), he experimented with other styles.
Before Hailey Whitters became an established country musician, she was writing songs for other artists such as Little Big Town and Alan Jackson. She is best known for her storytelling, and her songs are a treasure trove of exquisitely told stories of love, home, and heartaches. She has released three albums, namely "Black Sheep" (2015), "The Dream" (2015), and "Raised" (2022).
This coming September 15, Eric Church, Paul Cauthen, and Hailey Whitters will bring each of their unique styles to the table at the Isleta Amphitheater. Part of this concert's lineup is rapper Jelly Roll, best known for his collab song "Pop Another Pill." Tickets are now on sale. Get yours by clicking the "Get Tickets" link.