Isleta Amphitheater | Albuquerque, New Mexico
[MESSAGE FROM THE CLERGY]
We wish to inform you that Pope Emeritus, and the Nameless Ghouls will be haunting the Isleta Amphitheater on Thursday, September 7th 2023 to present, for your unholy blessing, RE-IMPERATOUR. A new, distinguished work of debauchery arising from the latest work of Ghost, Impera. Plus the usual collection of unwholesome blessings and dark sacrifices, with an opening performance by Amon Amarth.
Tickets for RE-IMPERATOUR can now be purchased by dedicated fans, followers, and devout pilgrims.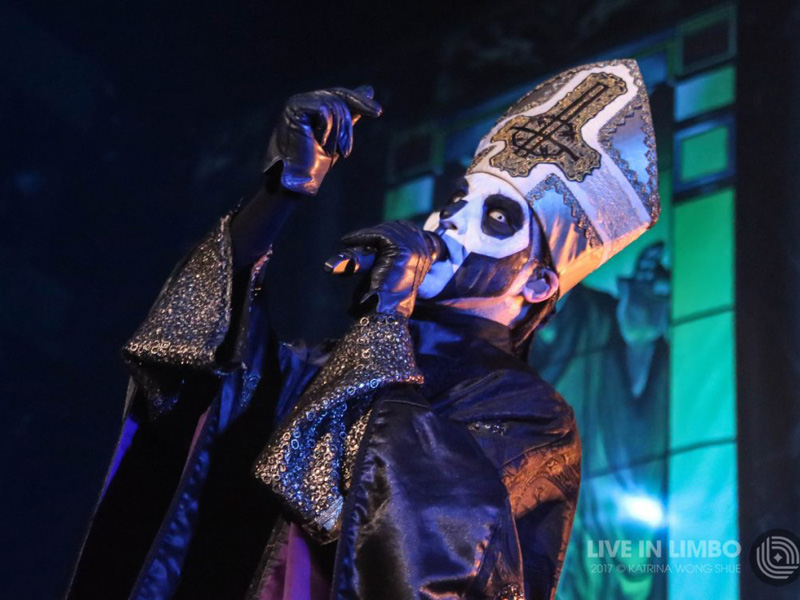 Tobias Forge performs main vocals, guitars, bass, keyboards, and percussion for Ghost. He also takes on the personalities of Pope Emeritus I through IV, as well as Cardinal Copia. The rest of the band consists of a group of nameless ghouls who play guitars, bass, drums, percussion, keyboards, organ, synthesizers, backing and choir vocals, and so on.
Ghost has remained completely nameless since the band's start in 2006. The different frontmen never conducted interviews; instead, the Nameless Ghouls handled publicity duties. These are most likely Tobias Forge, the Ghost mastermind who also played each of the Papa roles. Former bandmates sued Forge for royalties, forcing him to give up his identity in 2017. At record store signings, his supporting band maintains their secrecy and mystique by stamping their ascribed alchemical symbols for fire, water, air, earth, and ether.
When one interviewer said that the band's music had become more "radio-friendly" and that they were becoming popular in the US, a Nameless Ghoul said that their music was banned from all major chain stores, most late-night TV shows, and most commercial radio stations. He said, "So, yes, mainstream America is absolutely welcoming us with open legs."
Ghost's latest album, Impera, was released last year, and it screams against fat states, empty politicians, and the glorifying of idiocy. "We now have mechanisms within our own Western empire who are actively trying to, and to some degree have, created this time machine where we're regressing," Forge said. "We're flattening the earth. We're submitting to stupidity, which is fucking unbelievable."