Isleta Amphitheater | Albuquerque, New Mexico
This fall, The Planet Zero Tour will take over North America! The monumental rock band, Shinedown, is traversing the U.S. and Canada to promote their latest album, Planet Zero, a record they've written and produced at the height of the pandemic lockdown. Hard rock fans in Albuquerque will be some of the lucky ones to experience this much-anticipated trek because The Planet Zero Tour makes a stop at the Isleta Amphitheater on Wednesday 5th October 2022! Moreover, Shinedown is bringing along Jelly Roll and John Harvie as special guests! So if you want to witness one of the coolest rock shows of the year, you better get your tickets now!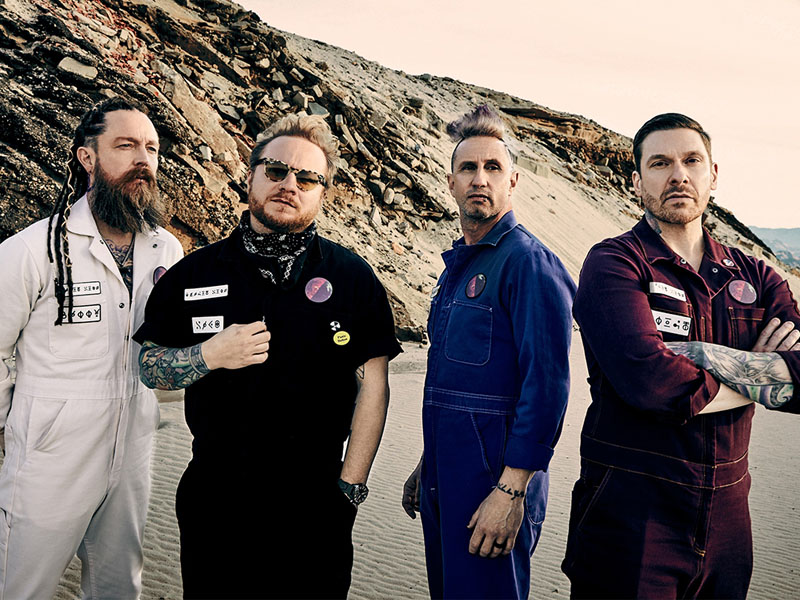 Shinedown wasted no time when the band was forced to stay indoors during the lockdown. The band's bassist, Eric bass, recorded the tracks of Planet Zero in his new recording studio in Charleston, South Carolina. According to frontman Brent Smith, Planet Zero's sound is more stripped-down compared to their other works. He also mentioned that some listeners might find the themes somewhat controversial since the band decided to explore topics on political beliefs and social cultures. During an interview, Smith noted that the views expressed in the lyrics are based on their own experiences. "It's the reflection of what you just went through." He continued that Planet Zero is much like a twenty-song storyteller. "We're really talking to those forces that divide us — forces in government, forces in media, forces in Big Tech," he adds. "We're saying, 'Is this what you wanted? For us to be at each other's throats?'"
Planet Zero is not Bass' first body of work as a producer. The album's predecessor, Attention Attention was also recorded, produced, and mixed in his studio. The album performed impressively on the charts, peaking at number 1 on the Billboard Top Rock Albums, Top Hard Rock Albums, and Top Alternative charts and number 5 on the Billboard 200 chart. The record was also well-received internationally as it peaked at number 2 in New Zealand, number 4 in the Scottish charts, and number 8 in the U.K.
If you want to become part of Planet Zero's existential, avant-garde world, you better grab your tickets now to see Shinedown, Jelly Roll, and John Harvie perform at the Isleta Amphitheater on Wednesday 5th October 2022!