Isleta Amphitheater | Albuquerque, New Mexico
Hot Damn! The Smashing Pumpkins are coming to town. We've been waiting a very long time for this tour to happen, and it is finally here. A massive 26-date North American trek titled THE WORLD IS A VAMPIRE TOUR. Interpol and Rival Sons will be joining them as special guests, and everyone knows they are some of the hottest talent around. This part of the trek, which will stop over at the Isleta Amphitheater on August 13th, 2023, is sure to get your blood pumping as these incredible artists take you on a journey into their post punk melting-pot of grunge, rock, and psychedelia. This group of talented artists are known to WOW the crowds with an energy and vigor that is unmatched in the industry today. You really cannot afford to miss out on this once-in-a-lifetime opportunity, so be sure to grab your tickets right here and now before they sell out.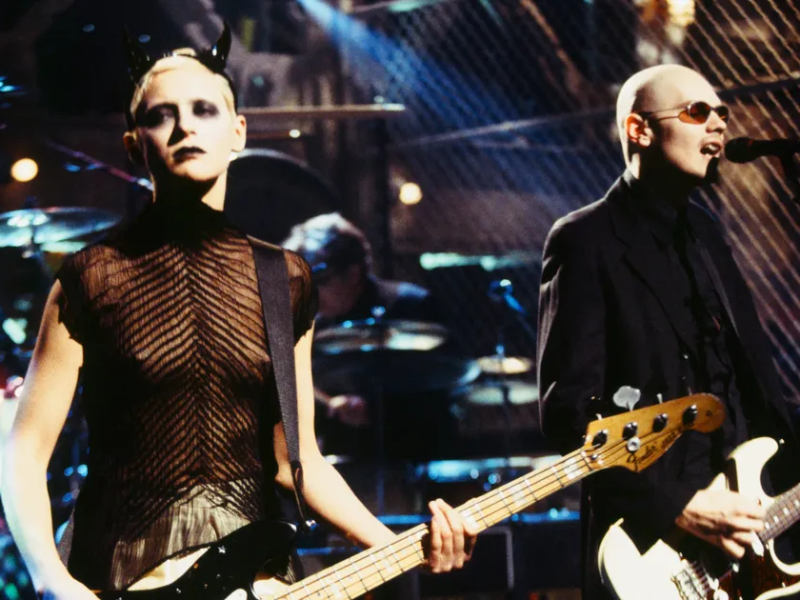 These American LEGENDS were created in 1988 and come under the alternative rock genre. Their sound is soo unique that it has defined a generation, and their live performances are so energy filled that fans just can't get enough. You're a real fan, so you should already know their hits such as "Today," "Bullet with Butterfly Wings," and "1979," are some of their career defining hits.
You already KNOW that they have created some of the most awesome music ever and they have also been honored with some of the biggest accolades to be awarded to any musician. The list is huge, and they have taken home two Grammy Awards from 11 nominations, an American Music Award, an MTV European Award, and two MTV Music Video Awards.
NOBODY in their right mind would deny what a successful career these guys have had, and it goes without any mention at all, but they influenced generations of musicians around the world, and some heavyweights in the industry will even refer to them as one of the most influential bands of the 1990s. Their sound is described as a mixture containing elements of rock, heavy metal, and psychedelia. They will take you on the wildest ride of your life, so be sure to check them out live.
On this part of the trek, you will obviously get to enjoy the headliners, BUT not only that, you get two pretty special guests in the form of Interpol and Rival Sons. Interpol first got together in 1997 and started realizing mainstream success with their debut album, Turn On The Bright Lights which was released in 2002. It received acclaim from the likes of NME and Pitchfork Media.
Rival Sons, on the other hand, are much newer to the game, having formed in 2009, but make no mistake, these guys really know how to rock out with their classic rock sound and high octane live performances.
So now that you know this is going to be the best concert of the year, you need to secure your tickets. Be sure to grab them from this website right here and now before the rest of the fans beat you to it. Click that "Get Tickets" button now.